FTI & Partners is a partnership formed by specialist firms in the areas of legal and accounting offering multidisciplinary solutions to the new challenges posed by bankruptcy situations
We are Insolvency Practitioners in diverse jurisdictions including Spain, England and USA.
United by a culture of urgency, our professional team is organised to provide critical assistance, wherever and whenever necessary.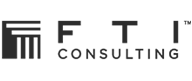 World leader in Restructuring
FTI Consulting is one of the leading global services firms in restructuring
FTI is valued on the NYSE and is free of any relation of statutory audit with their clients and related conflicts of interest
Present in Spain since 2010 with restructuring services in and out of competition, M & A advisory, forensic accounting services

The firm has set up a dedicated team focused on corporate and labor restructuring in the pharmaceutical industry and real estate sector.
Some of our partners participated in the pre-legislative work groups contributed ideas for the development of the current Spanish Insolvency Act.
More than 15 years of experience
Team formed by 15 people and 5 partners
Offices in Madrid and Barcelona
Experience in Restructuring Processes
---
Restructuring Without Insolvency and Accelerated Sale
In recent years FTI Consulting have led several of the largest operational and financial restructurings in Spain
Restructuring in the Rest of the World:
FTI Consulting are the leaders in operational and financial restructuring in the United States and England
Credentials in Disinvestment Processes
/ Accelerated Sale:
We have vast experience in design and execution of disinvestment processes/ accelerated sale within a context of refinancing, restructuring or insolvency, including valuations, viability plans and design and sale executions
Experience with Public Companies
---
Experience in Insolvency Proceedings
---
In our intervention as Insolvency Practitioners in Spain we have been appointed in more than 200 insolvency proceedings managing a volume of assets superior to €2 billion, in companies of different sectors: industrial, chemical, energy, property, textile, distribution, etc

An agreement approval of 40% has been obtained (national average is inferior to 10%). In addition, the sale of productive units was achieved whilst safeguarding numerous work positions
Our experience also includes Insolvency Proceedings of Groups in Spain (Transhotel, Sniace, Dresca, MG)
Madrid
Address: Paseo de Recoletos 3 3rd Floor, 28004 Madrid
Phone: 34 91 360 46 90
Fax: 34 91 524 38 77
Barcelona
Address: 105 Catalonia Ramblas, 1st 2nd Floor, 08008 Barcelona
Phone: 34 93 272 37 86
Fax: 34 93 272 37 85
Girona
Address: C / Santa Eugenia, 64 1º2ª, 17005 Girona
Alicante
Address: Pl San Cristobal, 14, 03002 Alicante.
Sevilla
Address: C / Balbino Brown, 3. Building Viapol. The 6th Floor Portal Local # 19, 41018 Sevilla
Palma de Mallorca
Address: Royal Heritage, 1ºA 20, 07014 Palma de Mallorca