FTI & Partners is an alliance formed by firms specialising in areas of insolvency, restructuration, legal and audit/accountancy which offers multidisciplinary solutions to the new challenges which bankruptcy situations present.
We are Insolvency Practitioners in diverse jurisdictions including Spain, England and USA.
United by a culture of urgency, our professional team is organised to provide critical assistance, wherever and whenever necessary.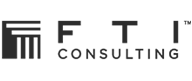 World leader in Restructuring
FTI Consulting is one of the leading firms in the world in financial services and restructuring
FTI is valued on the NYSE and is free of any relation of statutory audit with their clients and related conflicts of interest
In Spain operating since 2010 with reorganisation services inside and outside of Insolvency Proceedings, Consultancy in M&A, regulatory and forensic auditing services
Law firm specialised in Business Law since 1985
The Firm has created a specific team focused on corporate and labour reorganisations in the pharmaceutical industry and in the real estate sector
Some of its partners took part in the pre-legislative working groups which provided ideas for the development of the prevailing Spanish Law on Insolvency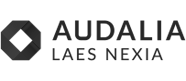 Firm of professional services with more than 20 years of experience in Auditing. Team formed by 100 people/ 6 partners in Madrid and Barcelona
Members of NEXIA, tenth international network of auditing firms and consultancy, with a presence in more than 110 countries and more than 230 members
Accredited by the PCAOB, dependent organisation of the "Securities and Exchange Commission- SEC", and affiliated members to the Official Auditors Register (ROAC) in Spain
Experience in Restructuring Processes
---
Fuera de Concurso y en Venta Acelerada
En los últimos años hemos liderado las mayores restructuraciones operativas y financieras en España
Restructuring in the Rest of the World:
Somos líderes en procesos de restructuración operativa y financiera en Estados Unidos e Inglaterra
Credentials in Disinvestment Processes
/ Accelerated Sale:
We have vast experience in design and execution of disinvestment processes/ accelerated sale within a context of refinancing, restructuring or insolvency, including valuations, viability plans and design and sale executions
Experience with Public Companies
---